A holiday tradition in the heart
of Saint Paul, MN at Union Depot
Thanks to all of our wonderful visitors for coming to the
2022 European Christmas Market!
You made the last Holiday season very festive and special for all of us. The European Christmas Market will be back with 60 vendors and lots of Holiday Joy in 2023. Please stay tuned for more details and add our event to your calendar for the 4 weekends starting after Thanksgiving (24 November to 17 December 2023).
2022 Market Schedule
European Christmas Market is open the last weekend in November – 25-27 and the first 3 weekends in December – 2-4, 9-11 & 16-18.
Hours: Friday 4pm-9pm, Saturday 10am-8pm and Sundays 11am-6pm
Located at Union Depot 240 E. Kellogg Blvd. St. Paul, MN 55101.
The European Christmas Market in St. Paul is the most authentic traditional holiday market of its kind in Minnesota, offering a unique shopping experience, family-friendly entertainment & intercultural activities. It is an admission-free public event based on the festive open-air Christkindl Markets that spring up in Germany, Austria, and other European countries during the Advent season.

Shop for handmade European crafts or unique gifts from local vendors, drink Glühwein (spiced mulled wine), and taste European inspired delicacies during four weekends in November and December.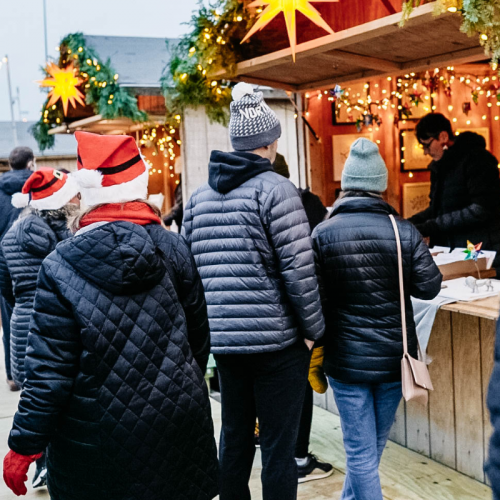 Learn more about how you can experience the 2022 European Christmas Market